March 31, 2010

New Carolina Journal Online exclusive
Posted by Mitch Kokai at 5:53 PM
The latest Carolina Journal Online exclusive features Anthony Greco's CarolinaJournal.tv report on a committee studying changes to North Carolina's government-run alcohol sales program.

Code Pink disrupts Karl Rove book signing
Posted by David N. Bass at 3:03 PM
I'm no fan of Karl Rove, but the melee at his Beverly Hills book signing shows the glaring double standard on protests and disruptions by the Left versus the Right.
Despite all the MSM ink and bandwidth given to Democrats' tears over threats in the wake of the health care vote, there's been an actual arrest in the case of death threats against a Republican lawmaker and his family.
Cato's Tom Palmer on Bastiat
Posted by Dr. Roy Cordato at 2:15 PM


And this gives me a chance to blow my own horn. From the Freeman way back in 2001.
The President's phoney offshore carrot today, CO2 'stick' tomorrow
Posted by Dr. Karen Y. Palasek at 2:05 PM

True that FOXNews reported and is posting the official version of the offshore drilling relief story. But their live broadcast this morning told a wider story, including that the change does not begin to take effect for many years, with the possibility of significant court battles along the way. One should always be suspicious when the Obama administration does something 'nice,' however, and this Easter egg is rotten to the core, meant perhaps as a distraction from tomorrow's energy news. Why? Because according to reports, tomorrow the EPA takes over the real U.S. energy policy.

Reports indicate that tomorrow CO2 legally and officially becomes a pollutant subject to administrative (read: partisan political) control by the EPA. No, you won't ever be voting for those people. Will this be the big, big news tomorrow? Likely not, but it will be a big deal in people's real lives, for sure.

In yet another neat trick, the ever-expedient and manipulative Mr. Obama and company today very publicly fed the masses some happy drugs. And if little or no fanfare accompanies tomorrow's EPA/CO2 events, as one might guess, it's a big score for the Administration. Of course, the happy drugs will wear off, especially when no offshore oil is realized for many years, or possibly ever, but the CO2 tragedy will not vanish into thin air. It will be set to play itself out as the Administration sees fit for the foreseeable future.
Now for some good news: North Carolina state debt is relatively low
Posted by Joseph Coletti at 1:52 PM
North Carolina owes about 20% of state GDP for explicit borrowing and pension debt, which is third lowest behind just Nebraska and Tennessee, according to AEI's Andrew Biggs. Adding in North Carolina's share of the federal debt, brings the total to about 75%, third lowest after Delaware and Nebraska, and tied with North Dakota.
Re: If you weren't worried enough already
Posted by Jon Sanders at 1:30 PM

Another quote from that irrefutable testimony to the decline of reason that Mitch shared with us:
Now the same House Democrats who groused about the bill in mid-March are giddy over their role in shaping history. After jumping off a high, scary cliff, they expected to hit rocks, and instead found themselves bathed in warm water, ready to jump again.
That wasn't warm water they felt; it was that peculiar gush of enthusiasm expressed by their little media lapdogs, such as Jonathan Alter from the "news" magazine whose editor considers Obama "sort of God."
If you weren't worried enough already
Posted by Mitch Kokai at 1:11 PM
Jonathan Alter offers another reason for the hairs on the back of your neck to stand at attention. Alter's latest Newsweek column urges the Obama administration to pursue "persistent progressivism" to achieve goals beyond health-care reform:
Exercising power is like exercising your body—it gets easier as you get in shape.
And he says that as if it's a good thing.

Health-care reform a Chicago-style undertaking?
Posted by Mitch Kokai at 1:05 PM
That's the spin Howard Fineman applies in his latest Newsweek column to the recent congressional vote:
It's massive, to be sure. And the way it was secretly bolted together and jammed through Congress in the final days made a mockery of Obama's campaign promise of "transparency." But the one thing that you can't call it is "socialism." If this is socialism, then Warren Buffett is Karl Marx. It is, rather, a monument to the political philosophy of -Chicago—indeed of America—which declares that big business deserves to make a lot of money (a lot of it from the government itself) in the name of doing some good for the citizens.

You'll notice that, while the GOP's tea partiers are in a frenzy, most of the health-care industry is not. The stock market didn't tank when Obama signed the bill, and health-related stocks have been beating the overall average. That is because much of the health-care industry is going to make out big under the new law. Insurers, hospitals, doctors, and drug companies will get 32 million new government-subsidized -customers. Most of the new regulatory burdens they'll have to shoulder are ones they've decided they can live with, or figure out how to neutralize sooner or later.
Wow. Regulated industries supporting regulation. What a novel concept. That's like bootleggers supporting Baptists' efforts to crack down on alcohol sales.
Don't just do something. Stand there!
Posted by Mitch Kokai at 12:57 AM
The latest Newsweek features the following exchange between Fareed Zakaria and U.S. Energy Secretary Steven Chu:
How would you describe Obama's energy policy in a few sentences?
We look at all the factors and we say, how can we get to the lowest possible level of carbon as quickly as possible and not only at the lowest cost but with the greatest possible economic opportunity for the U.S.?
If that's true, there's a simple solution: let the market work. Roy Spencer explained why during a 2008 interview with Carolina Journal Radio:

Re: The President's Phony Offshore-Drilling Concession
Posted by Daren Bakst at 12:28 AM
President Bush lifted the executive order banning offshore drilling and prior to him leaving office, the Department of Interior had developed a plan that would have allowed drilling all along the Outer Continental Shelf (OCS). As Jon wrote, there's no ban to lift.

When President Obama came into office, he immediately stopped plans for drilling all along the OCS, and went through a new review process as to where drilling should be allowed.

Now, Obama is going to allow some very limited offshore drilling, excluding promising sites in Alaska, the Pacific coast, and many sites in the Gulf of Mexico.

The story really is "President Obama decides to drastically restrict offshore drilling."

Obama's complete lack of respect for Americans continues. Most Americans overwhelmingly support offshore drilling. In a recent Rasmussen poll, 68% of those surveyed favored offshore drilling while only 20% opposed it.

Also, it would be nice if the media (including FoxNews) actually did its job and would report the truth instead of just reprinting White House press releases.
The world's biggest red herring
Posted by George Leef at 10:41 AM
In this column Tony Blankley writes about the stupendous deception the advocates of Obamacare are trying to pull, namely getting them off the scent of the bill's derogation of freedom, phony cost estimates, undermining of medical quality, etc. and on the scent of an irrelevancy -- the supposed mindset of some of the opponents.

Obama's shills and cretinous writers such as Paul Krugman don't want to argue the merits of the legislation or confront its many harmful unintended consequences, so they are trying to change the subject. That will no doubt work with dense voters, but should boomerang with those who bother to think.
The president's phony offshore-drilling concession
Posted by Jon Sanders at 10:22 AM

AFP's Phil Kerpen takes the wool off the wolf:
Obama is talking about lifting a nonexistent ban! Bush lifted the executive ban in July 2008, and Congress lifted the legislative ban in October 2008. There is no legal impediment to drilling now, except that the Obama administration refuses to offer leases. So the idea that this is a big concession in exchange for which Congress should jumpstart climate legislation is ridiculous. I'll believe they are really allowing drilling when they actually offer leases. Also, the 50-mile restriction means he is actually ADDING a NEW moratorium on waters inside of 50 miles
You'd think after the Stup-- gambit — to say nothing of the string of broken campaign promises and flat-out lies about damn near everything — that we'd be wiser to how this administration does business.
Meltdown author offers insight about the economic slump
Posted by Mitch Kokai at 10:14 AM
If you believe government will help us out of our current economic woes with stimulus spending and new regulations, Thomas Woods wants you to consider another perspective.
The Mises Institute senior fellow touched on themes from his 2009 book Meltdown during the featured presentation at Tuesday night's Campbell University Adam Smith Club annual banquet.
Click play below to watch the 46:30 presentation.

Obama is coming
Posted by David N. Bass at 10:05 AM

To Charlotte, that is.

I got all nostalgic over this video from one of the last times he came, and hope you do, too:
Health care vote will impact the midterms
Posted by David N. Bass at 09:53 AM
Writing in today's News & Observer, NCSU political science professor Steve Greene argues that failing to pass health care reform would have hurt Democrats more in the midterms than passing it. He says the health care vote "will have little, if anything" to do with Democratic loses in November.
He writes:
Historically, party success in congressional elections follows a regular pattern of "surge and decline." When one party wins a presidential election, it is generally because of the "surge"; the party was more successful in motivating voters who might have otherwise stayed home. Thus, the party of the winning president is able to pick up seats it might not otherwise have won. Two years later, without the presidential standard-bearer at the top of the ticket, we see the "decline"; the party's voters tend to stay home in disproportionate numbers and the party loses many of the seats it was lucky to gain in the first place.

SNIP

An understanding of the way the news media cover both legislation and elections likewise suggests that health care, in particular, should not do substantial damage to Democratic candidates. Had Democrats failed to pass health reform despite their efforts, their prospects would have looked much worse. Pollsters from both sides of the political aisle concluded in 1994 that Democrats' electoral disaster stemmed not from trying to pass health care reform, but from trying and failing.

Failure, not surprisingly, brings with it extensive negative coverage. Success, in contrast, dramatically changes the dynamics of how the issue is portrayed in newspapers and on news broadcasts.
The economy will be the No. 1 concern for voters this fall, obviously, but I think the health care vote will also do much to turn out conservative and Republican voters. As Greene points out, one key to midterm elections is voter motivation. The health care overhaul has upset a significant portion of the country — probably even a majority — and angry voters are more likely to storm the polls than voters happy with the health care legislation.
So, while health care might not have the same impact as the economy, I see it having more than Greene predicts because of its let's-throw-the-bums-out factor.
Bracing for Obamacare
Posted by Joseph Coletti at 09:47 AM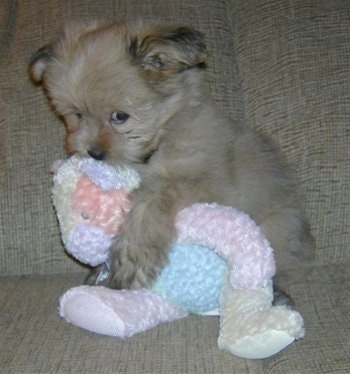 This morning I did something that won't be possible come January. I paid for a generic over-the-counter medication with my Health Savings Account (HSA), thereby saving the Health Care System a lot of money. My purchase of 150 caplets cost just $2.89 of my pre-tax income (plus sales tax of 7.75%), on sale from $10.39.
In numerous similar small ways, my family's high-deductible policy and health savings account have changed our approach to health care. Unless the recently enacted federal law is repealed, however, this method of saving money without impinging on care will all but disappear in the next few years. In exchange, North Carolina and other states will have to find a way to pay 10 percent of the cost to cover another 500,000 Medicaid recipients as it struggles to pay for the promised services for those currently eligible.
Oh, for real reform.
In case you missed them ...
Posted by Mitch Kokai at 09:19 AM

Two John Locke Foundation experts have offered their insights to North Carolina television reporters in recent days.

Meck Deck blogger Jeff Taylor explained to WBTV's Sharon Smith why he's concerned about a potential conflict of interest in the hiring of an outside attorney to investigate a sexual harassment investigation involving a Charlotte City Council member.


Meanwhile, Joe Coletti discussed the latest John Locke Foundation By The Numbers report with Loretta Boniti and News 14 Carolina.

Another economist versus another ignorant writer
Posted by George Leef at 08:30 AM
This bout features economics professor William Anderson and New York Times columnist Bob Herbert. Herbert consistently writes columns for the Times that ought to embarrass the editors, but apparently the Gray Lady has given up on readers who have a clue about economics, content with those who like fantasy.

If you want to savor an intellectual demolition job, read this article by Anderson.
Bob Murphy versus David Frum on gold
Posted by George Leef at 08:10 AM
David Frum, who recently spoke here, has an arrogant way of dismissing people who disagree with his "big government conservative" positions, such as that we are forever stuck with the Fed and fiat money. Returning to gold (or any free market money system) is just unthinkable. But in this piece economist Bob Murphy (who also spoke here recently) tears Frum to shreds.
Barone contrasts two schools of political thought
Posted by Mitch Kokai at 07:54 AM
Michael Barone's latest piece for the Washington Examiner discusses the Tea Party protests in the context of a clash between competing schools of political thought:
Over the past 14 months, our political debate has been transformed into an argument between the heirs of two fundamental schools of political thought, the Founders and the Progressives. The Founders stood for the expansion of liberty and the Progressives for the expansion of government.

It's an argument that has been going on for a century but was largely dormant over the quarter-century of low-inflation economic growth that followed the Reagan tax cuts. It's been raised again by the expand-government policies of the Obama administration and Democratic congressional leaders.

Those policies, thoroughly in line with the Progressive tradition, have been advanced by liberal elites in government, media, think tanks and academia. The opposition, roughly in line with the Founders tradition, has been led by the non-elites who spontaneously flocked to tea parties and town halls. Republican politicians have been scrambling to lead these protesters.
New Carolina Journal Online features
Posted by Mitch Kokai at 06:53 AM
The latest Carolina Journal Online exclusive features Sarah Okeson's report on a possible constitutional roadblock for the state treasurer's new Innovation Fund for state pension investments.
John Hood's Daily Journal reminds us that anti-fraud measures represent only a first step in reforming Medicaid.
Latest dispatches from the campaign trail
Posted by David N. Bass at 06:30 AM