September 3, 2010

An interesting collection of headlines on Drudge
Posted by Dr. Roy Cordato at 3:34 PM
New Carolina Journal Online exclusive
Posted by Mitch Kokai at 3:17 PM
The latest Carolina Journal Online exclusive features David Bass' report on an ethics probe involving U.S. Rep. G.K Butterfield, D-1st.

Media Bias Against Nuclear Power
Posted by Daren Bakst at 1:41 PM
In a report I recently wrote with Carlo Stagnaro from the Italian think tank, Istituto Bruno Leoni, we explain the obvious: nuclear power is much less expensive than solar power.

This report was necessary because of the sloppy media coverage of a recent study by the anti-nuclear power advocacy group, NC WARN, which argued that solar power is less expensive than nuclear power.

The New York Times ran an article on the report that was so biased the paper was forced to write what amounted to an apology for the article. Here's the mea culpa by the Times:

Editors' Note: August 3, 2010

An article published July 27 in an Energy Special Report analyzed the costs of nuclear energy production. It quoted a study that found that electricity from solar photovoltaic systems could now be produced less expensively than electricity from new nuclear power plants. In raising several questions about this issue and the economics of nuclear power, the article failed to point out, as it should have, that the study was prepared for an environmental advocacy group, which, according to its Web site, is committed to ''tackling the accelerating crisis posed by climate change — along with the various risks of nuclear power.'' The article also failed to take account of other studies that have come to contrasting conclusions, or to include in the mix of authorities quoted any who elaborated on differing analyses of the economics of energy production.

Although the article did quote extensively from the Web site of the Nuclear Energy Institute, an industry group, representatives of the institute were not given an opportunity to respond to the claims of the study. This further contributed to an imbalance in the presentation of this issue.

I wish this type of biased environmental reporting was the exception, but unfortunately, it is the rule.
Labor Day, not Labor Union Day
Posted by Joseph Coletti at 12:21 AM
This is your friendly Labor Day reminder that 70% of corporate income taxes are born by labor, not shareholders or customers. Or that union dues pay for headquarters in the heart of Washington, D.C., so that Big Labor leaders can work with Big Business and Big Government to make life difficult for the rest of us.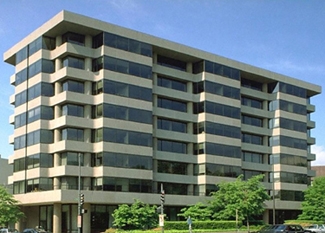 NEA
Teamsters
Electoral temper tantrums
Posted by Joseph Coletti at 11:53 AM
Eugene Robinson of the Washington Post goes out of his way to insult his countrymen today, calling you and me spoiled brats, and misses the point entirely. He writes
This isn't an "electoral wave," it's a temper tantrum.

...

The American people are acting like a bunch of spoiled brats.

...

the refusal of Americans to look seriously at the nation's situation -- and its prospects -- is an equal-opportunity scourge
The first two points are gratuitous insults, but it's that last point where he really goes off the rails. Voters rejected Republicans in 2006 because spending was out of control, too many Republicans were corrupt, and none of them were offering a way toward fiscal balance. Those are the same reasons people are voting against Democrats who have also massively expanded government regulation with 2,000 page bills and a $787-billion spending package that subsidizes railroads, state governments, and selected green industries.
Seems that the political class is throwing a temper tantrum, not the electorate.
Gizzi discusses Pelosi's impact on the November races (including N.C. 7)
Posted by Mitch Kokai at 11:32 AM
John Gizzi's latest report for Human Events focuses on U.S. House Democrats who are "running away from" Speaker Nancy Pelosi:
As polls show Democrats increasingly likely to lose control of the U.S. House of Representatives after four years, Republican House candidates from Sam Caligiuri in Connecticut's 5th District to Van Tran in California's 47th District increasingly pound at Democratic incumbents on the same theme: that on the major issues such as the stimulus package, Obamacare, and cap and trade, they are all voting down-the-line as Speaker Pelosi tells them to.

"We are going to win back the House by taking out Pelosi's puppets," National Republican Congressional Committee Chairman Pete Sessions (R.-Tex.) told HUMAN EVENTS last fall, referring to the nature of the campaign his committee was going to wage in districts where Democrats were vulnerable.

And so far, it seems to be working.

Perhaps the best proof of this is how embattled Democrats are now trying to distance themselves from the speaker who seems to symbolize her party's leftism even more than Barack Obama.

In Indiana's 2nd District, for example, Democratic Rep. Joseph Donnelly is now running a campaign ad which beams that he "voted against Nancy Pelosi's energy tax." Donnelly faces a spirited challenge from conservative Republican State Rep. Jackie Walorski.

Rep. Jason Altmire (D.-Pa.), who held out until two days before the vote on the healthcare package and then voted no, wears this vote as an Olympic gold medal. Altmire, as his campaign spots puts it, "wasn't afraid to stand up to Nancy Pelosi."

Rep. Mike McIntyre (D.-N.C.), long considered a moderate or even conservative Democrat, always seemed to be a safe bet for re-election in North Carolina's 7th District. Now faced with an unusually strong challenge from Republican Ilario Pantino, deputy sheriff and U.S. Marine Corps veteran, McIntyre declares in campaign ads: "I don't work for Nancy Pelosi or Harry Reid." [Emphasis added.]

Sowell on economics vs. politics
Posted by Mitch Kokai at 10:23 AM
Here's another great observation from Thomas Sowell's latest book, Dismantling America:
Economics and politics deal with the same fundamental problem: What everyone wants always adds up to more than there is. Economics can give no solution to that problem, and can at best offer various ways that trade-offs may be made, in order to try to optimize the inherently limited possibilities. But politics offers solutions every day — however illusory, counterproductive, or even disastrous those solutions may turn out to be. In the short run, which is when elections are held, politicians are a lot more popular than economists.

Latest dispatches from the campaign trail
Posted by David N. Bass at 09:45 AM
Byron York examines the feds' case against Arizona
Posted by Mitch Kokai at 08:45 AM
Byron York's latest article for the Washington Examiner dissects the U.S. Justice Department's efforts to challenge immigration enforcement in Arizona:
You've heard a lot about the Justice Department's lawsuit to stop the new Arizona immigration law. But that's just one part of the Obama administration's multi-front war on immigration enforcement in Arizona.

In addition to the drive to kill the new law, Attorney General Eric Holder is also suing the Maricopa Community College system in Phoenix, alleging it broke the law by requiring a job seeker to provide a green card before being hired. And on Thursday the Justice Department filed suit against the Maricopa County Sheriff's office, run by the flamboyant Joe Arpaio, as part of an extended investigation into alleged civil rights violations there.

Despite the splash of attention from the newest lawsuit, the Justice Department's investigation of Arpaio could end badly for Holder. When the Department first informed Arpaio that a probe was under way, back in March 2009, it sent a letter saying the investigation would focus on "alleged patterns or practices of discriminatory police practices and unconstitutional searches and seizures." But now we learn that just six months before that, in September 2008, the Immigration and Customs Enforcement agency, known as ICE, did its own investigation of Arpaio's office -- and gave it a clean bill of health.

This weekend on Carolina Journal Radio
Posted by Mitch Kokai at 06:53 AM

The State Board of Elections recently fined Gov. Beverly Perdue's campaign $30,000 in connection with unreported campaign flights — ending an investigation into the matter. Don Carrington assesses the significance of the elections board's actions during the next edition of Carolina Journal Radio.

You'll also hear highlights from a testy exchange between two men with very different takes on the Perdue case. N.C. Republican Party chairman Tom Fetzer believes the Board of Elections should have taken sworn testimony from key players involved with the unreported flights, while Perdue campaign spokesman Marc Farinella says Fetzer is just trying to make the Democratic governor look bad.

Two experts from the N.C. Institute for Constitutional Law will discuss cases scheduled for oral arguments in the N.C. Supreme Court during the next week. The institute's executive director, former Supreme Court Justice Bob Orr, will discuss a suit involving the transfer of money from the state's Highway Trust Fund during an economic "crisis." Meanwhile, attorney Jason Kay will discuss a suit challenging North Carolina's ballot access restrictions.

Terry Stoops will join us as well to discuss how "disruption innovation" could help boost North Carolina's rural school districts.
New Carolina Journal Online features
Posted by Mitch Kokai at 06:43 AM
This week's Carolina Journal Online Friday interview features a conversation with Christopher Wolfe of the Thomas International Center about the link between limited government and "subsidiarity."
Michael Sanera's guest Daily Journal examines the recent hubbub about a high-speed rail route through Raleigh.